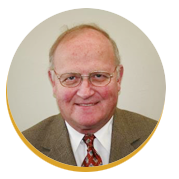 MyBibleBasics.com is helping lay people improving and developing their Bible literacy. We define literacy as to read, share and recall the Bible in conversation with family, friends and children so we are comfortable sharing God's Word among all people. We see the Bible as basic instruction, God's basic manual before leaving earth...
"The organization of the material in a systematic fashion to aid memory is genius." - Mark Earley – President – Prison Fellowship
"Tom has creatively used Jesus' four base locations for ministry to open up the basics of Christian theology – an original insight that offers much farsighted wisdom."
Leonard Sweet – Author – Summoned to Lead, Out of the Question, Jesus Drives Me Crazy

Jesus holds out his hand and invites us to follow him on life's journey, to discover our possibilities and purpose.
"Always be prepared to give an answer to everyone who asks you to give the reason for the hope that you have. But do this with gentleness and respect." 1 Peter 3:15b
Tom J. Cowley teaches the life of Christ, the Bible, church history, and Christian worldview. Dr. Cowley is a D.Min. graduate (2004) of United Theological Seminary, Dayton, OH. Tom also has degrees from Golden Gate Baptist Theological Seminary, Mill Valley, CA (M.A.T.S. - 1998) and Northwestern University, Evanston, IL (1960 B.S. and 1965 M.B.A.). Stepping back from a business career of strategic planning, Tom has "re-fired himself" with a passion that all people know Jesus and his teachings. He has served in various church leadership roles, but currently is focused on his writing and teaching ministry. Currently heads up the Doctor of Ministry program at Olivet University in San Francisco, CA. He serves as a teaching Pastor when invited to churches. The focus of his ministry is improving lay person Bible literacy. Tom teaches a number of storytelling techniques and information frameworks for information recall.
Tom's first book, A Biography of Jesus (ISBN 978-0-9747656-1-7), tells the story of Jesus' life around four base locations of his ministry: Nazareth, Capernaum, Judea / Perea, and Jerusalem. Thirty-two key events from the life a Jesus are ordered around these four locations. The book is in its second printing and has been used in more than 100 churches as a small group Bible study, evening teaching series, and Sunday school guide.
Tom has been married for 54 years to his loving wife, Karen. He is a proud father of two married children and four grandchildren. Karen and Tom reside in Tiburon, CA.
Mon, 08/15/2011 - 01:22 | admin
1. Creation Narrative
Genesis 1:1a In the Beginning God created the heavens and the Earth
Genesis 1:27 So God created man in his own image, in the image of God he created him male and female he created them.
Genesis 2:1 Thus the heavens and the earth were completed in all their vast array
Genesis 2:24 For this reason a man will leave his father and mother and be united to his wife, and they will become one flesh.
Genesis 3:11b Have you eaten from the tree that I have commanded you not to eat from?
John 10:10b (Jesus) I have come that you might have life and have it to the full.
Ø Darwin - Evolution
2. Monotheistic – One God – Covenant Narrative
Genesis 12:2 I will make you into a great nation and I will bless you, I will make your name great, and you will be a blessing
Genesis 21:18 (The Lord to Hagar) Lift the boy (Ishmael) up and take him by the hand, for I will make him into a great nation
Genesis 49:10 The scepter will not depart from Juda, nor the ruler's staff from between his feet, until he comes to whom it belongs and the obedience of the nations is his.
II Samuel 7:12 When your days are over (David) and you rest with your fathers, I will raise up your offspring to succeed you, who will come from your own body, and I will establish his kingdom. He is the one who will build a house for my Name, and I will establish the throne of his kingdom forever.
Jeremiah 31:31 +33b The time is coming when I will make a new covenant with the house of Israel and with the house of Judah…I will put my law in their minds and write it on their hearts, I will be their God and they will be my people.
John 1:1, 14a In the beginning was the Word, and the Word was with God, and the Word was God. The Word became flesh and made his dwelling place among us.
John 10:36b I am God's Son
John 14:16, 17a And I will ask the Father to give you another Counselor to be with you forever, the Spirit of Truth.
Ø Atheism – No God
Ø Polytheism – Many Gods
Ø Pantheism – All is in God – God is in everything that exists
Three Torah Narratives - Pillars of Our Christian Faith (continued)
3. God's Laws
Deuteronomy 5:1 Moses summoned all of Israel and said: hear, O Israel, the decrees and laws I declare in your hearing toady. Learn them and be sure to follow them. (Moral Laws- The Ten Commandments)
Exodus 21:24-25 eye for eye, tooth for tooth, hand for hand, foot for foot burn for burn, wound for wound, bruise for bruise. (Civil Law)
Leviticus 16:15-16a He shall then slaughter the goat for the sin offering for the people and take its blood behind the curtain and do with it as he did with the bull's blood: He shall sprinkle it on the atonement cover and in front of it. In this way he will make atonement for the Most Holy Place because of the uncleanness and rebellion of the Israelites, whatever their sin have been. (Ceremonial Laws – Laws of Atonement)
Matthew 5:17 Do not think that I have come to abolish the Laws of the Prophets, I have not come to abolish them but to fulfill them
Matthew 22:37-40 Jesus replied: "Love the Lord you God with all your heart and with all you soul and with all your mind. This is the first and greatest commandment. And the second is like it: Love your neighbor as yourself. All the Law and the Prophets hang on these two commandments.
Sermon on the Mount (Moral Laws)
– Love neighbor – Matthew 5:21-48
- Love God – Matthew 6-7
Ø Not Civil Laws
– Matthew 17:26b (Jesus to Peter) Take the first fish you catch; open its mouth and you will find a four-drachma coin. Take it and give it to them for my tax and yours.
- Matthew 22:21b Then (Jesus) said to them, "Give to Caesar what is Caesar's, and to God what is God's".
Ø Not Ceremonial Laws, Atonement Laws – Healing on the Sabbath
- Mark 3:4 (Jesus to the crowd in the synagogue "Which is lawful on the Sabbath: to do good or to do evil, to save life or to kill ?" But they remained silent.
- Luke 6:11 – (after Jesus healed a man with a shriveled right hand on the Sabbath) But they were furious and began to discuss with one another what they might do to Jesus.
- Luke 22:20b Jesus to his disciples at the Last Supper. "This cup is the new covenant in my blood, which is poured out for you."
Tom J. Cowley – 2011 (1-800-826-7444) e-mail: alertcare@aol.com website: www.tomjcowley.com
Wed, 07/15/2009 - 01:16 | admin
"Tom has creatively used Jesus' four base locations for ministry to open up the basics of Christian theology – an original insight that offers much farsighted wisdom."
Leonard Sweet – Author – Summoned to Lead, Out of the Question, Jesus Drives Me Crazy
"Tom has creatively used Jesus' four base locations for ministry to open up the basics of Christian theology – an original insight that offers much farsighted wisdom."
Leonard Sweet – Author – Summoned to Lead, Out of the Question, Jesus Drives Me Crazy
Wed, 05/13/2009 - 00:31 | admin
Acts 12, Romans 12, I Corinthians 12, II Corinthians 12, Hebrews 12,
"The Twelve's"
Acts 12: 7b "Quick, get up!" he said (an angel), and the chains fell off Peter's wrists.
• Our chains can fall off! There is a freedom in faith in Jesus Christ. We are new creatures, free to serve and walk with Him in our daily lives. Early in my adult life I read a book by Keith Miller that described pouring new wine into new wine skins. Christ wants us to be new wine in the Lord's world. After receiving my D. Min. in 2005, the OU movement has allowed my gifts to be "unchained" for serving Him.
Romans 12:1,2a & 5a Therefore I urge you brothers, in view of God's mercy, to offer your bodies as living sacrifices, holy and pleasing to God – this is your spiritual act of worship. Do not conform any longer to the pattern of this world, but be transformed by the renewing of your mind. 5a so in Christ we who are many form one body
• We are transformed to a new God centered vs. world centered life! We are called to boldness in His world. Transformation may occur slowly. Inch by in it is a cinch. Transformation can begin with a renewing of one's mind. New dreams, new priorities, God's agenda becomes a priority in our life. The idea of seeking feedback and fine tuning of ideas is important, from our close body of believers.
I Corinthians 12:4-5 There are different kinds of gifts, but the same spirit, there are different kinds of service, but the same Lord.
• We are unique, unrepeatable, gifts in God's Kingdom. We must recognize and encourage the gifts of our fellow believers. We are all part of the same spirit and service to Jesus. I think of two melodies that run through my mind.. In Christ there is no East nor West, but one great fellowship, and We are one in the spirit, we are one in the Lord…
II Corinthians 12:8-9a Three times I pleaded with the Lord to take it (thorn in my flesh) away from me. But he said to me, "My grace is sufficient for you, for my power is made perfect in weakness."
• We are weak but He is strong! What are some physical thorns God has given you to overcome? For me in recent years it has been Urological issues. Daily, we must rely on His grace as being sufficient to overcome our personal weaknesses. This is not easy.
Hebrews 12:1-2a Therefore since we are surrounded by such a great cloud of witnesses, let us throw off everything that hinders and the sin that so easily entangles, and let us run with perseverance the race marked out for us. Let us fix our eyes upon Jesus, the author and perfecter of our faith,
• Life is a journey. There will be bumps in the road. We must run with perseverance for the Lord. My wife Karen and her women's Bible study, have been focusing on legacy these recent years. The great cloud of witnesses described in Hebrews, persevered. Jesus left a legacy of eternal life with Him, for all who walk daily as His followers with Him.
TJC-8/11
I am pleased to announce that our new website is up and running. Feel free to look around and shoot me an email should you have any questions!